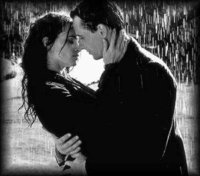 Storybook
I want a storybook romance, complete with chocolates and flowers.
I want a hot kiss in warm summer rain showers.
I want all those things I've only dreamed of and more.
I want to sit on the beach under a night sky just to dream of other shores.
I don't want to hear those three little words, I want to say them.
And when I set my eyes on him, I want to feel them.
Heart filled with silly dreams, with a head that knows they'll never come true.
My head knows its useless, but my heart never stops looking for you.
07/19/2011